SKYRE
Back to homepage
The world's leaders in converting waste H2 and CO2 into economic opportunities.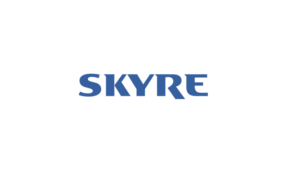 Skyre was founded in 2007 by Dr. Trent Molter to develop and manufacture innovative products based on a proprietary, low-cost, large format electrochemical platform that transforms waste gases and power into higher-value forms.
Skyre's products serve critical energy and industrial applications having tremendous global commercial and societal value. Our revolutionary, high-pressure proton exchange membrane (PEM) technology builds upon the many billions of dollars of prior private and public investment in the low-carbon economy and places us in a unique position to address large robust markets having significant commercial and societal importance.
Products and Applications
H2RENEW™
The world's only onsite hydrogen and helium recovery systems. Using a proprietary electrochemical process developed by SKYRE, H2RENEW is the world's only family of products that provide hydrogen and helium separation and hydrogen purification, recycling, and compression in a solid-state device for industrial gas and energy needs. These breakthroughs, solid-state systems, provide manufacturers and businesses a way to save money and reduce carbon emissions by recovering and recycling hydrogen and capturing helium.
SKYRE's H2RENEW products provide on-site gas recycling to recover and purify process hydrogen, greatly reducing the reliability and logistics issues associated with trucks and cylinders. H2RENEW recycles hydrogen process atmospheres used in heat treating, specialty metals, microelectronics, and glass manufacturing. Our systems provide a fresh, pressurized re-supply of hydrogen at a fraction of the cost of delivered hydrogen.
H2RENEW™ H2R
This is a 100kg/day unit (maximum H₂ output) that recycles hydrogen process atmospheres used in heat treating, specialty metals, microelectronics, and glass manufacturing, delivering back a 99.99% pure, pressurized re-supply of
hydrogen.
H2RENEW™ H2C
The world's first commercially available high-pressure hydrogen separation and compression systems are designed for a broad array of uses in the emerging hydrogen energy – fueling and storage – markets. Energy-efficient and compact, this
the system delivers 99.99% pure high-pressure hydrogen to storage for high-value applications.
CO2RENEW™
This onsite system converts problematic greenhouse gases like waste carbon dioxide, into usable and valuable fuels such as methanol, and important commodity chemicals like formic acid – at up to 50% less than the cost of conventional manufacturing methods.
Another in a long line of firsts, SKYRE is achieving industry-leading performance with its CO2 transformation technology – hitting commercial targets for conversion, efficiency, and cost. This is an industrially-viable and commercially relevant solution in a time of increasing pressure to develop cleaner, more efficient ways to utilize traditional, domestic fuel supplies such as coal; and the increasing efforts to harness renewable energy sources such as solar, wind, and hydroelectric power.
Furthering this imperative is a desire to lessen dependency on oil – including foreign sources – as a critical chemical feedstock for durable goods.
Schedule a call to learn more